Cheshire Poultry – Our Exhibition Poultry Breeds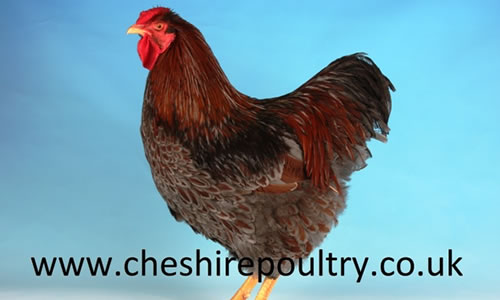 Cheshire Poultry offer over 9 different colours of exhibition Wyandottes, exhibition white Sebastopol Geese and Call ducks. We understand what is needed to produce the highest quality birds to win the top awards. Always on the cutting edge of chicken breeding, we specialise in rare breeds which are very hard to source, such as Sebastopol Geese, Silver Pencilled Wyandotte and Buff Laced Wyandotte. Many of our chickens have been bred from some of the biggest award winners in the UK and Europe ensuring you of top quality birds.
Please look here for Lots More Pictures of our show standard chickens and check out my You Tube Channel to watch some Poultry breeds videos.
Cheshire Poultry – Award-Winning Breeds
We have carefully selected all our breeds from the top breeders around Europe and our lines are exceptional. In 2009 / 2010 / 2011 / 2012 and 2013 our Laced Wyandottes won most of the top awards (cockerels and hens) in both the Federation Championship and the National Championship and other poultry shows. A total of 29 first places, 28 second places, 16 third places and 12 forth places as well as Best Large Trio and 8 on Champions Row, 3 Reserve Champions, Best Laced Bird and Best Soft Feather.
View The Poultry Awards pdf brochure we have won or view our Articles page for up to the minute show results. The awards that individual breeds have won are also shown on the individual breeds page.
Our Pure Breed Exhibition Poultry
We sell hatching eggs, point of lay (also known as pol), day olds, growers, pullets, bantam, hens or stock cockerels we can provide you with the best lines and quality birds for sale, which follow the correct breed standard in over 9 different colours of exhibition WYANDOTTES and exhibition WHITE SEBASTOPOL GEESE and CALL DUCKS. When you buy our hatching eggs or chickens you can be assured that our delivery methods and fertility record with our chicken eggs is second to none.
For more information on any of our chicken breeds please call Cheshire Poultry on 07713 565859 or contact us online and we will call you back.